Volkswagen Touareg
Overview
Change
How to Choose: Options, Packages & Styles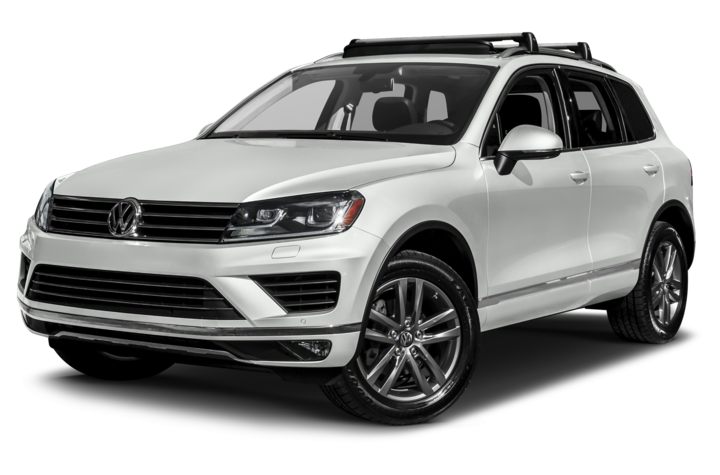 As the largest model in Volkswagen's lineup, the Touareg SUV offers luxury amenities combined with practical off-road ability. This model also shows off VW's craftsmanship capabilities, vibrant body lines and useful tech-savvy hardware. What's New... Read more »
Volkswagen's premium crossover, the five-passenger Touareg competes head-to-head with established luxury brands in terms of engineering and refinement, if not prestige. Pricing and Equipment The Touareg lineup starts with the Sport with Technology model ($50,405... Read more »
Compare the Volkswagen Touareg
More on the Volkswagen Touareg:
Volkswagen Touareg Generations
As the largest model in Volkswagen's lineup, the Touareg SUV offers luxury amenities combined with practical off-road ability. This model also shows off VW's craftsmanship capabilities, vibrant body lines and useful tech-savvy hardware.
2011 - 2017 Volkswagen Touareg

Major changes included:
The Touareg is available in three trim levels, Sport, Lux and Executive, each are powered be either a 280-hp 3.6-liter V6 or a 225-hp 3.0-liter turbo-diesel (TDI) V6, both engines are mated to an eight-speed Tiptronic automatic transmission. All trims feature 4MOTION permanent four-wheel drive, dual-zone automatic climate control, cruise control, roof rails, Bluetooth, heated...
Read more »
2004 - 2010 Volkswagen Touareg
Major changes included:
We weren't surprised to find refinement inside the comfortable cabin of the 2004 Volkswagen Touareg. After all, we expect refinement in a Volkswagen, known for tautly finished interiors and keen attention to detail. What surprised and impressed us about the Touareg was its stellar off-road capability. It turns out a Volkswagen Touareg can go pretty...
Read more »
2017 Volkswagen Touareg: Featured Video