Volkswagen e-Golf
Overview
Change
How to Choose: Options, Packages & Styles
Late in 2014, the Volkswagen e-Golf hatchback entered the electric car fray, likely in response to the stricter emissions regulations that apply in some U.S. states. Going electric represents a big step for Volkswagen, as... Read more »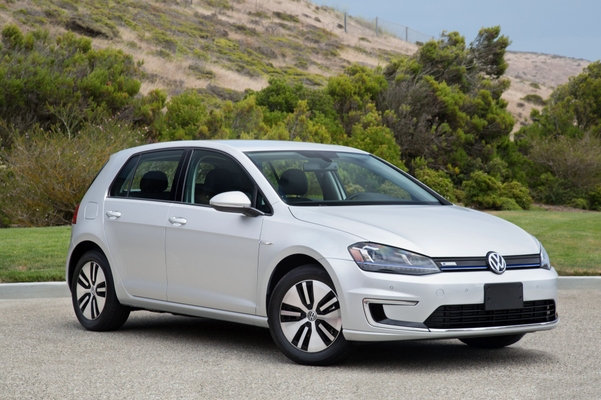 In the growing yet niche segment of electric vehicles, the Volkswagen e-Golf offers a modest range in a practical compact hatchback package with the proper mainstream looks and interior quality taken directly from its gas-powered... Read more »
More on the Volkswagen e-Golf:
Volkswagen e-Golf Generations
Late in 2014, the Volkswagen e-Golf hatchback entered the electric car fray, likely in response to the stricter emissions regulations that apply in some U.S. states. Going electric represents a big step for Volkswagen, as the company's first EV in the U.S.
2015 - 2017 Volkswagen e-Golf
Major changes included:
The e-Golf comes only in one trim, SEL Premium, for a base price of $35,445 before destination. That's largely equivalent to the highest trim level on the TSI and TDI Golf models. That price also doesn't include government incentives buyers may qualify for, including a $7,500 federal tax credit. The electric motor produces 115 horsepower...
Read more »
2016 Volkswagen e-Golf: Featured Video