RAM ProMaster 3500
Overview
Change
How to Choose: Options, Packages & Styles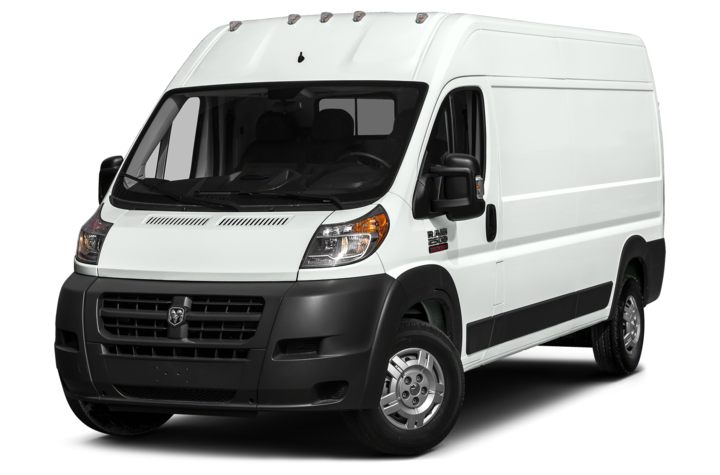 RAM's heavy-duty ProMaster 3500 is easy to drive, making this long-wheelbase van a desirable option in the segment. It features the highest roof and lowest floor in its class, making it easy to load and... Read more »
More on the RAM ProMaster 3500:
RAM ProMaster 3500 Generations
RAM's heavy-duty ProMaster 3500 is easy to drive, making this long-wheelbase van a desirable option in the segment. It features the highest roof and lowest floor in its class, making it easy to load and work in. Two lengths are available: the standard length will carry a whopping 4,400 pounds and has a capacity of 420 cubic feet; the extended body will carry 4,330 pounds and has a capacity of 463 cubic feet. A back-up camera is available to aid in parking.
2014 - 2017 RAM ProMaster 3500

Major changes included:
Your first decision will be to choose one of the two available engine/transmission combinations. The standard powertrain features a 3.6-liter Pentastar V6, with 280 horsepower and 260 pound-feet of torque, and a six-speed automatic transmission. The optional 3.0-liter EcoDiesel in-line four-cylinder produces 174 horsepower and 295 pound-feet of torque. This engine is paired with a...
Read more »