Mazda MX-5 Miata
Overview
Change
How to Choose: Options, Packages & Styles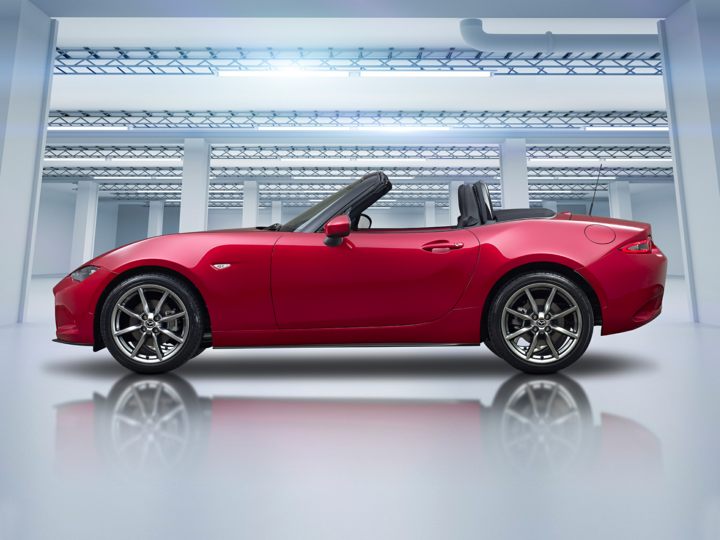 Mazda's cherished and affordable roadster, the MX-5 Miata, has been captivating enthusiasts for more than a quarter of a century. Fully redesigned in 2016, a hardtop version expands the model line for 2017. What's New... Read more »
One million Miata buyers can't be wrong. As Mazda's traditionalist roadster hits a production milestone and approaches its 30th birthday it still remains true to its original principles of affordable simplicity, nimble handling, and open-air... Read more »
Compare the Mazda MX-5 Miata
More on the Mazda MX-5 Miata:
When it first appeared in 1989, the Mazda MX-5 Miata successfully revived a formula that made British roadsters so popular in the 1960s: two seats, few creature comforts, light weight and sharp handling. Like old MGs and Triumphs, the Miata never treated outright speed as a priority.
Now in its third generation, the current Miata hasn't strayed from the look and character of the original car. That will likely change in 2014 when we expect Mazda to unveil a fourth-generation roadster designed in conjunction with Alfa Romeo.
2006 - 2017 Mazda MX-5 Miata
Major changes included: The third generation MX-5 Miata is available with a 2.0 liter 4 cylinder engine, and it features an automatic fold-down hardtop. It is available in Sport, SV, Touring, Grand Touring, and Limited Edition trim levels. A six-speed automatic transmission, with steering wheel mounted paddle shifters, is optional.
2016 Mazda MX-5 Miata: Featured Video