How to Choose: Options, Packages & Styles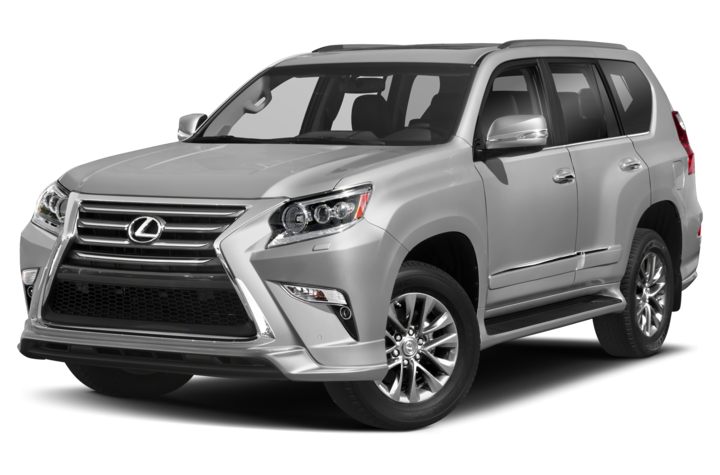 Second to the weighty LX 570 in both size and price, the GX 460 sport-utility vehicle stands ready to bring traditional Lexus refinement and technology as far off-road as possible. The level of tasteful luxury... Read more »
Toyota is both the parent of Lexus, purveyor of ultrarefined sedans and crossovers, and the longtime creator of rugged off-road vehicles which are popular in remote corners of the world. Combine the two identity strands... Read more »
More on the Lexus GX 460:
Second to the weighty LX 570 in both size and price, the GX 460 sport-utility vehicle stands ready to bring traditional Lexus refinement and technology as far off-road as possible. The level of tasteful luxury and solid assembly expected from the upscale brand sits astride a platform that's capable of serious challenging-terrain duties. Seven-passenger, three-row seating is standard.

Major changes included:
Available in two trims, Base and Premium, the GX 460 uses proven body-on-frame construction with a solid rear axle and full-time four-wheel drive features such as a locking Torsen center differential. A new 301-hp DOHC 4.6-liter V8 and smooth six-speed automatic transmission with sequential shifting provide ample power for towing and improved fuel economy. Inside,...
Read more »

Major changes included:
The luxurious GX 470 SUV debuted in 2003 with one trim level and plenty of off-road prowess. It housed a 4.7-liter V8 with an automatic transmission, which carried over each year through 2009. A Sport package became available in 2005, and some minor upgrades to the V8 dropped power from 270 horsepower to 263. A...
Read more »