How to Choose: Options, Packages & Styles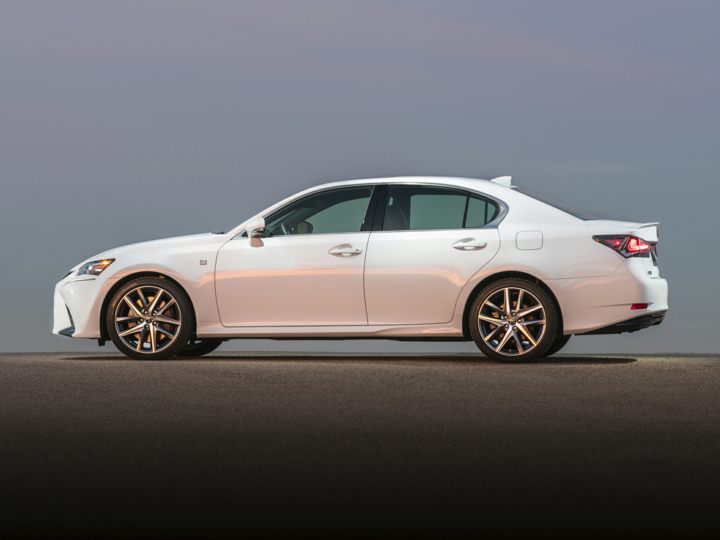 Luxury hybrids signify more than mere fuel-efficiency. With that goal in mind, Lexus' midsize GS 450h sedan tries hard to satisfy buyers who expect high mileage from any hybrid. That's a given, no matter how... Read more »
More on the Lexus GS 450h:
Lexus GS 450h Generations
Luxury hybrids signify more than mere fuel-efficiency. With that goal in mind, Lexus' midsize GS 450h sedan tries hard to satisfy buyers who expect high mileage from any hybrid. That's a given, no matter how many other virtues a premium hybrid possesses.Being realistic, though, the comparatively large and heavy GS 450h is hardly the most thrifty hybrid on the market. Regardless, seriously eco-conscious folks are likely to agree that the GS 450h does justice to the original intent of hybrid power: using significantly less fuel than a comparable regular-powertrain model. Lexus also offers three conventional gasoline GS versions: GS 350, entry-level GS 200t, and super-performance GS F.
2013 - 2018 Lexus GS 450h

Major changes included:
Lexus pitches the GS450h as the performance and fuel economy-leader of its midsize GS family. That might sound like wishful thinking, but on paper, the GS hybrid offers the best of both worlds, with a combined total of 338 horsepower coming from a V6 with twin electric motors and a combined EPA rating of 31...
Read more »
2007 - 2011 Lexus GS 450h

Major changes included:
The GS 450h features a hybrid powertrain that combines a gasoline-powered V6 engine with a battery-powered electric motor to deliver an overall output of 340 horsepower combined with fuel economy of 25 mpg City/28 mpg Highway on the EPA cycle. Active safety features include anti-lock brakes, electronic brake-force distribution, Brake Assist, and Vehicle Dynamics Integrated...
Read more »