How to Choose: Options, Packages & Styles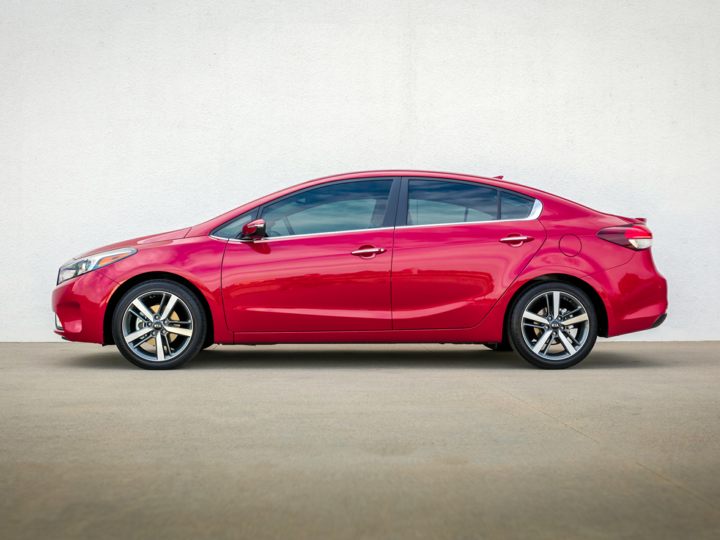 Kia's popular compact sedan is known for offering plenty of upscale features to go with its snappy styling. With even more equipment on the roster this year, the Forte simply shines when it comes to... Read more »
While it's never been a leader in sales, the Kia Forte has long done a respectable job at remaining around the middle of the pack in popularity. For 2017, Kia gave the Forte an updated... Read more »
Introduced in 2009 as a replacement for the Spectra, Kia's Forte appeals to buyers with affordability, versatility and a variety of body styles: coupe, sedan and hatchback. Still in its first generation—a redesigned model will arrive for 2014—the Forte uses the Elantra's platform with slight differences in the rear suspension system.
The Forte has come a long way in its short life, and is now considered once of the better buys for its class. With a variety of engines and transmissions to choose from, an appealing exterior, a smartly designed interior, and increased attention to reliability, the Forte has earned consideration.
Major changes included:
The Kia Forte underwent a complete overhaul for the 2014 model year, as it arrived with a completely revamped body and cabin. The greasy bits received an upgrade as well for 2014, as Kia replaced the old engines with a 1.8-liter that produced 148 horsepower and 131 pound-feet of torque, and a 2-liter with 173 horses and 154 pound-feet. Also added to the mix was a turbocharged 1.6-liter engine in the SX models that produced 201 horsepower and 195 pound-feet of torque. In 2015, Kia slightly revised the Forte's grille, making it thinner, but all else remained the same.
Major changes included:
The Kia Forte was an all-new model for 2010 that shared a platform with the Elantra. The compact car was offered as a sedan, a coupe and a hatchback. Updates for the 2013 model included a leather steering wheel, LED running lights and power-folding mirrors. Engine options as of 2013 included a 2-liter four-cylinder engine that produced 156 horsepower and a 2.4-liter with 165 horsepower.