Hyundai Santa Fe Sport
Overview
Change
How to Choose: Options, Packages & Styles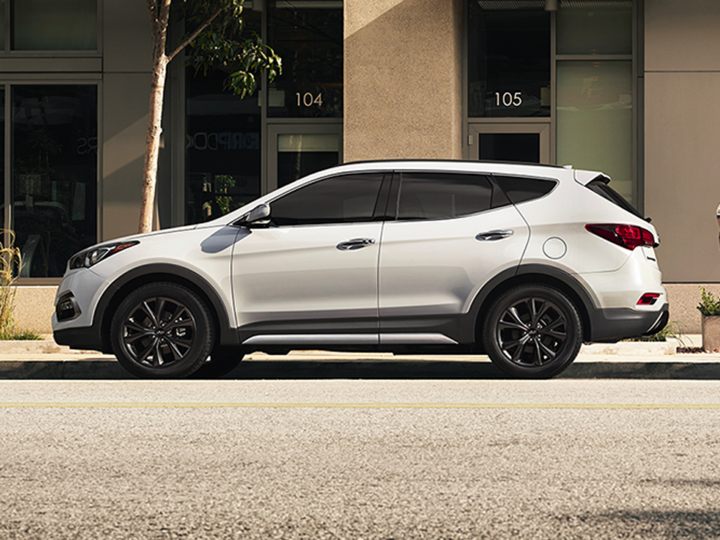 The kid brother of Hyundai's popular Santa Fe crossover, the Santa Fe Sport uses its compact size to its advantage, delivering an engaging driving experience on par with the best in its class. While there's... Read more »
Hyundai has three crossover SUVs in its lineup: smallest Tucson, compact Santa Fe Sport, and bigger three-row Santa Fe. Both Santa Fe models have been substantially freshened for 2017, gaining a new front-end appearance that... Read more »
Compare the Hyundai Santa Fe Sport
More on the Hyundai Santa Fe Sport:
Hyundai Santa Fe Sport Generations
The kid brother of Hyundai's popular Santa Fe crossover, the Santa Fe Sport uses its compact size to its advantage, delivering an engaging driving experience on par with the best in its class. While there's no third row, the Sport is more than capable of transporting five passengers and whatever they want to bring along.
2013 - 2018 Hyundai Santa Fe Sport
Major changes included:
Hyundai redesigned the Santa Fe inside and out, and released a new, smaller Santa Fe Sport model. Under the hood of the first-generation Santa Fe Sport was a standard 2.4-liter engine with 190 horsepower and 181 pound-feet of torque connected to a six-speed auto transmission. Also available was a 2-liter turbocharged engine that produced 264...
Read more »