Honda Ridgeline
Overview
Change
How to Choose: Options, Packages & Styles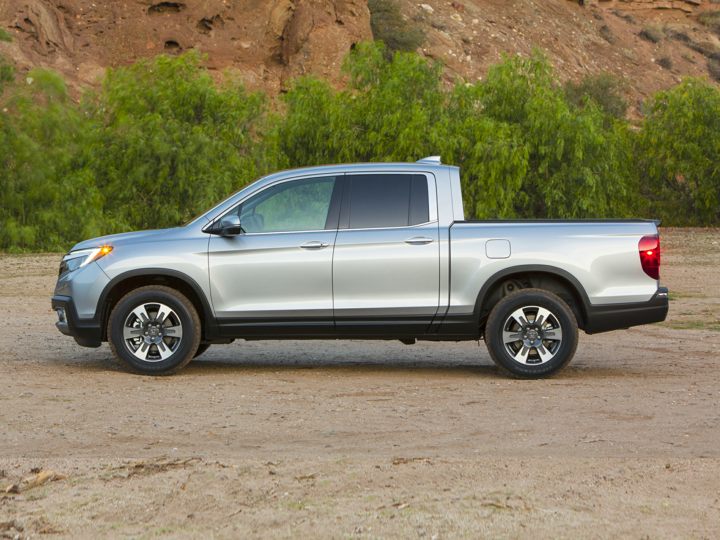 When Honda decided to launch a large pickup truck for the 2006 model year, the company didn't take the conventional route. Rather than traditional body-on-frame construction, for instance, the Ridgeline was unibodied. Now, Honda has... Read more »
The Ridgeline was a staple in Honda's lineup from 2006 through 2014, but sales and demand tapered off through the 2010s. This led to the model going on a hiatus in 2015 and 2016 while... Read more »
Compare the Honda Ridgeline
More on the Honda Ridgeline:
Honda Ridgeline Generations
When Honda decided to launch a large pickup truck for the 2006 model year, the company didn't take the conventional route. Rather than traditional body-on-frame construction, for instance, the Ridgeline was unibodied. Now, Honda has revived the Ridgeline in fully redesigned form, with a more powerful V6 engine, and what the company calls an "ultra-rigid" unibody structure. As before, the emphasis is on aerodynamics, sophistication and innovation, as well as cargo-carrying capacities.
2006 - 2018 Honda Ridgeline
Major changes included:
The Ridgeline will be sold in three different levels of standard equipment: The RT is the base model, followed by the RTS and RTL versions, topped by the RTL with a navigation system, XM Satellite Radio and a moonroof. All models are powered by the excellent Honda 3.5-liter engine, all models will have a five-speed...
Read more »