How to Choose: Options, Packages & Styles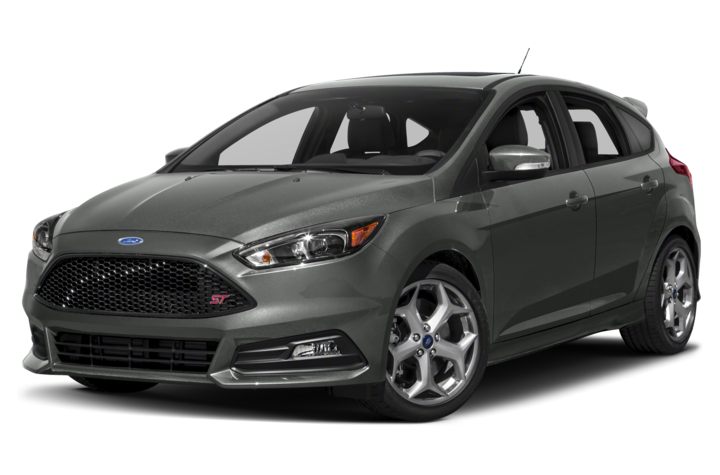 After Ford killed the SVT (Special Vehicle Team) back in 2005, its U.S. market lacked a high-performance version of the compact Focus. Not until the ST hatchback debuted for the 2013 model year was that... Read more »
Compare the Ford Focus ST
More on the Ford Focus ST:
Ford Focus ST Generations
After Ford killed the SVT (Special Vehicle Team) back in 2005, its U.S. market lacked a high-performance version of the compact Focus. Not until the ST hatchback debuted for the 2013 model year was that absence remedied. For 2015, all Focus models, including the ST, earned an appearance freshening that included rectangular headlights, a more sculpted hood, a flat-bottom steering wheel, and new racing stripes. During 2016, Ford released the hotter-yet RS model, which had been available in Europe for years, but never before at American dealerships.
2013 - 2017 Ford Focus ST
Major changes included:
Ford is taking the Focus to the next level in 2013 by adding a high-performance hatchback to the lineup. The Focus ST packs significantly more wallop than its SVT predecessor. The Focus ST has a single trim level, Base, and features a 252-horsepower 2.0-liter turbocharged four-cylinder engine. The motor is matched to a six-speed manual...
Read more »