How to Choose: Options, Packages & Styles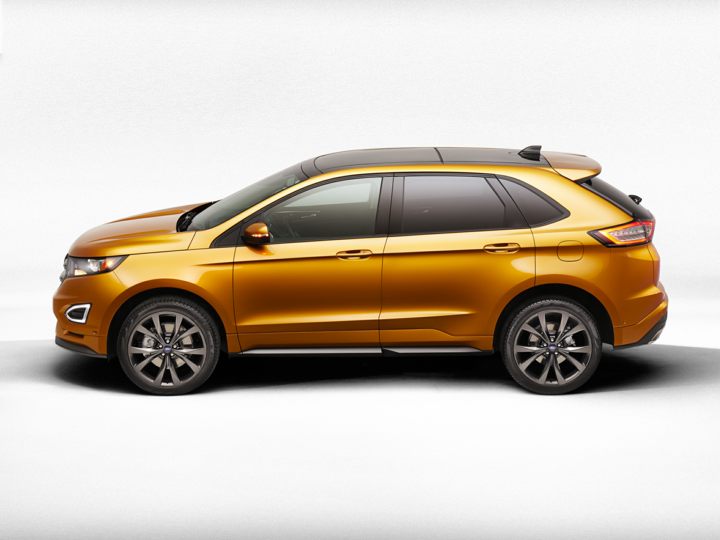 Ever since its 2007 debut, Ford's midsize crossover has consistently been a popular choice for active families seeking a vehicle that's more efficient and nimble than a traditional SUV. A total redesign for the 2015... Read more »
Two years removed from a full redesign, the Ford Edge continues into 2017 with no changes after a handful of tweaks in 2016. Despite being one of the five best-selling midsize crossovers in the US... Read more »
The Ford Edge, a midsize crossover SUV, debuted in 2007. It's similar to the Lincoln MKX, which also shares a platform with the Ford Fusion and Lincoln MKZ. Unlike many competitors in its segment, the Edge has no third row, so seating is strictly limited to five. Those five people, though, will experience a refined ride in a spacious cabin with plenty of room for cargo.

The Edge gained a reputation for reliability, and an update in 2011 brought improved styling and upgraded interior materials.
Major changes included:
A facelift for 2011 included a sleeker grille and headlight design, new wheels and a bumper with newly-introduced running lights. Inside, the Edge received MyFord Touch controls in place of traditional dashboard controls. Ford also gave the Edge three new engines: a 2-liter EcoBoost four, a 3.5-liter Duratec V6 and a 305-horsepower 3.7-liter Duratec V6 for the Sport trim.
Major changes included:
Ford introduced the Edge in 2007 as a more stylish counterpart to -- and eventual replacement for -- the Freestyle. Many of its underpinnings, as well as its 265-horsepower 3.5-liter V6, were shared with the Mazda CX-9. Despite the absence of third-row seating, it became highly popular in its class.