How to Choose: Options, Packages & Styles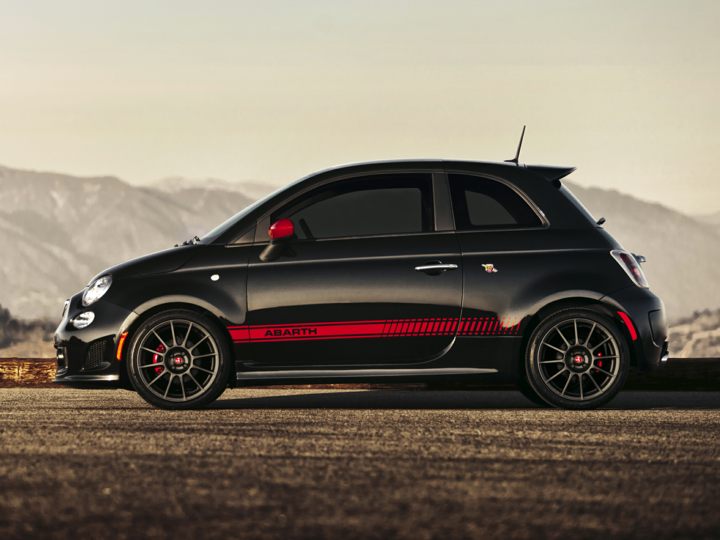 Evolved from a lilliputian, Italian-built model that captured the heart of many a European-car devotee back in the late 1950s, the Fiat 500 might be dubbed a micro-size hatchback with rich Italian flavor. Fiat Chrysler... Read more »
The Fiat 500 is the rare new car that is as much a charismatic lifestyle statement as a means of transportation. Its lively moves and bright, interesting styling approach bring a welcome sense of lightheartedness... Read more »
Between 1957 and 1975, Fiat sold a huge number of tiny 500s, primarily in Europe. Only 10 feet long, with a rear-mounted engine and an optional canvas sunroof, the 500 was ideally suited to the narrow streets of ancient capitals. Americans, however, took little notice of the ultra-economical Fiat.
Inspired by the popularity of the revived Volkswagen Beetle, Fiat introduced Americans to a new 500 in 2012. Still in its first generation, the subcompact has far more appeal to a country that now embraces miserly fuel consumption. And Fiat has placed a premium on fun customization, allowing buyers to fully personalize their 500s.
Major changes included:
The first year of this generation offered three trims for the hatchback body with the fun-sounding names of Pop, Sport, and Lounge. Both the Pop and Lounge styles also came as convertibles, and all were equipped with a 1.4-liter four-cylinder engine. The high-performance Abarth model had a turbocharged 1.4-liter four-cylinder that produced 160 horsepower. In 2013, two additional models were added: the Turbo with a 135-horsepower turbocharged engine and a convertible Abarth.
2017 FIAT 500: Featured Video