Chrysler Pacifica
Overview
Change
How to Choose: Options, Packages & Styles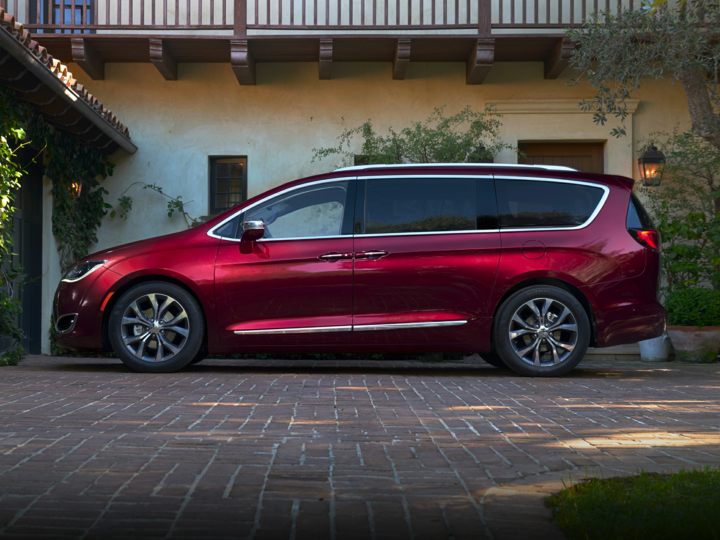 Earlier in the 21st century, Chrysler offered a Pacifica model, which never set a fire in the marketplace. Now, the Pacifica name has been revived on an all-new, completely different vehicle, supplanting the long-lived Town... Read more »
Introduced as a 2017 model, Chrysler's all-new Pacifica aims to take the place of the Town & Country. Like its Dodge Caravan stablemate, that familiar minivan has served the company—and the public—well for more than... Read more »
Compare the Chrysler Pacifica
More on the Chrysler Pacifica:
Chrysler Pacifica Generations
Earlier in the 21st century, Chrysler offered a Pacifica model, which never set a fire in the marketplace. Now, the Pacifica name has been revived on an all-new, completely different vehicle, supplanting the long-lived Town & Country minivan, which has been around for more than three decades.
2017 - 2018 Chrysler Pacifica
Major changes included:
The 2nd generation Chrysler Pacifica was reborn as a minivan for the 2017 model year. Key features include a 3.6-liter V6 making 287 hp, an efficient 9-spd transmission and popular innovations like Stow 'n Go seating. Shoppers can outfit their Pacifica with the latest driver assistance tech like forward collision warning, adaptive cruise control, blind...
Read more »
2004 - 2008 Chrysler Pacifica
Major changes included:
Chrysler has introduced an all-new vehicle for 2004 called the Pacifica. Pacifica is not a minivan. It's not an SUV nor is it a station wagon. Chrysler is calling it a "sport tourer." We don't know what to call it, other than terrific. Pacifica combines the best elements of Chrysler's sporty sedans and pioneering minivans...
Read more »