How to Choose: Options, Packages & Styles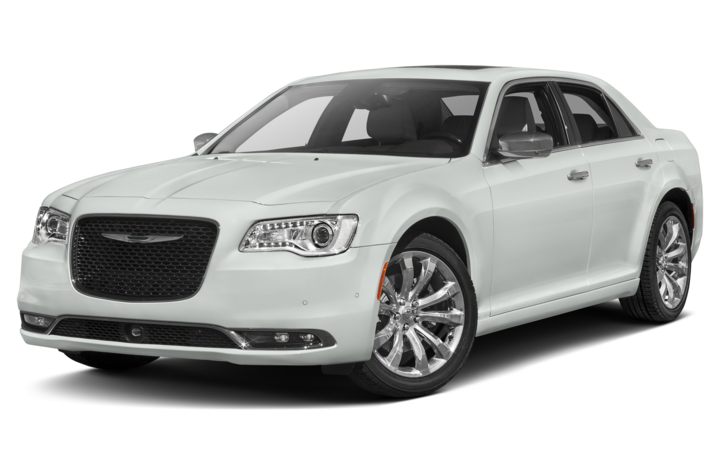 The plushest choice in Chrysler's 300 range, the 300C is a full-size luxury cruiser in the traditional American mold. You get plenty of power and eye-catching substance, along with a plus interior loaded with conveniences.... Read more »
More on the Chrysler 300C:
When the Chrysler 300C first arrived in 2005, its luxury, performance and value made it a crown jewel of the company's partnership with Daimler. And though that alliance has crumbled into the pages of automotive history, the second-generation 300C brings new levels of refinement and technology to the popular nameplate for 2013, while retaining many much-loved attributes from the first-generation model.
Performance for the Chrysler 300C comes from a 300-horsepower 3.6-liter V6 or an optional 5.7-liter Hemi V8, which is good for a healthy 363 horsepower. Regardless of configuration, though, the 2013 300C is a solid player in the near luxury segment; its wide array of standard equipment, performance options and pricing should please new buyers as well as Chrysler loyalists.
2011 - 2017 Chrysler 300C
Major changes included:
In 2011, Chrysler redesigned the 300C, giving the flagship sedan a new exterior look, thanks to light revisions from every angle. The interior also underwent revisions that gave it a classier feel by reducing all of the bulky components that cheapened the feel of this luxury sedan. For 2011 and 2012, the 300C used the 5.7-liter HEMI V8 engine with 363 horsepower mated to a five-speed automatic, but Chrysler downsized the standard engine to the 292-horsepower Pentastar V6 mated to an eight-speed automatic transmission in 2013.
2005 - 2010 Chrysler 300C
Major changes included:
The 300C is Chrysler's flagship sedan, and as such it comes well-equipped. A 340-horsepower 5.7-liter HEMI V8 powers the 300C and comes with Chrysler's own Multi-Displacement System, a feature that allows the engine to shut off half of its cylinders at cruising speeds to save fuel. A five-speed automatic transmission comes standard along with a set of 18-inch premium alloy wheels. Starting in 2008, the MyGIG Infotainment System and Sirius satellite radio were also standard features.