How to Choose: Options, Packages & Styles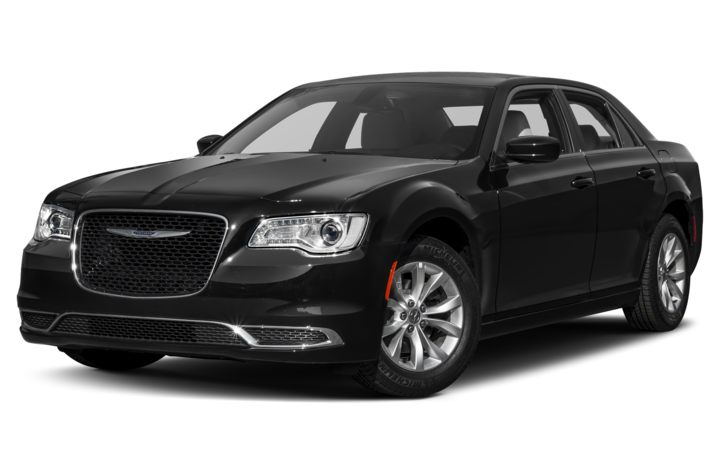 Chrysler's largest and most luxurious model is one of a handful of sedans that can win you over on style alone. It's an unabashedly American cruiser with all of the size, power, and comfort that... Read more »
More on the Chrysler 300:
In the 1950s and 1960s, Chrysler lavished its 300 with big V8s, lots of chrome and luxurious furnishings. Then came the 1970s and a pair of oil crises. But in 2005, after decades of front-wheel drive downsizing, a new 300 revived the tradition of large-displacement engines, rear-wheel drive and brashly elegant styling.
Now in its second generation, the Chrysler 300 is a full-size sedan pitched firmly in the near-luxury segment. Buyers who choose the V6 get up to 31 mpg on the highway; opting for the V8 brings the reward of 363 horsepower. All-wheel drive is optional, as are limited edition models with an opulence that mirrors the 300s of the past.
Major changes included:
The 2011 model year brought about the release of the second-generation Chrysler 300. On the outside, the 300 retained its staple look, but Chrysler changed just enough to keep up with the times. The interior also underwent a refresh that pushed the 300 up the luxury-car food chain, including a more comfortable and appropriately sized steering wheel, and a sleeker center stack. Under its hood, the 300 came standard with an all-new 3.6-liter Pentastar V6 engine that cranked out 292 horsepower through a five-speed automatic transmission. In 2012, Chrysler replaced the five-speed transmission with an eight-speed unit.
Major changes included:
Still in its first generation, the 300 carries on the most prestigious nameplate of the Chrysler brand. The 300 is available in three different trim levels, including Base, Touring and Limited. The Base model comes equipped with a 190-hp 2.7-liter V6, while the Touring and Limited models come with a 250-hp 3.5-liter V6. The Base model comes with the standard 17-inch steel wheels with wheel covers, the Touring model gets 17-inch alloy wheels and the Limited models comes with 18-inch premium alloy wheels. The Touring and Limited models receive an electronic stability control system and Sirius satellite radio capability.