Chevrolet Silverado 3500HD
Overview
Change
How to Choose: Options, Packages & Styles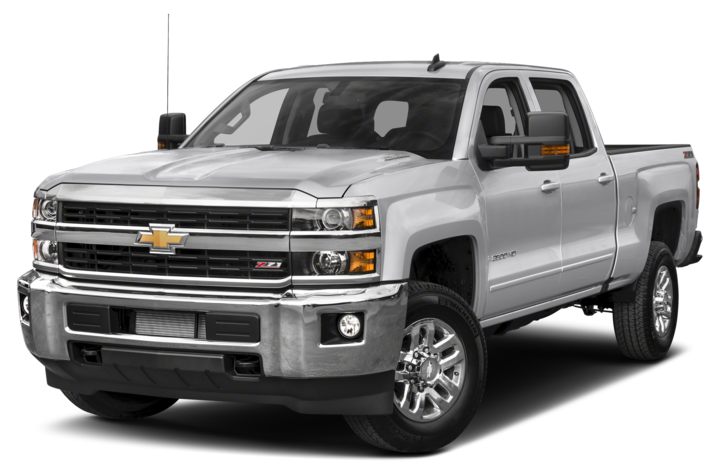 Fully overhauled for the 2015 model year, the Silverado 3500HD boasts the brand of raw power and strength that you sometimes need to get the demanding jobs accomplished. Even so, it's quite a civilized beast,... Read more »
More on the Chevrolet Silverado 3500HD:
Chevrolet Silverado 3500HD Generations
Fully overhauled for the 2015 model year, the Silverado 3500HD boasts the brand of raw power and strength that you sometimes need to get the demanding jobs accomplished. Even so, it's quite a civilized beast, with enough available features to approach some luxury automobiles. If the 3500HD's level of muscularity isn't quite necessary, you can choose a mid-duty 2500HD. GMC's Sierra HD models are similar.
2007 - 2018 Chevrolet Silverado 3500HD

Major changes included:
The second-generation 3500HD features a full-boxed frame and a stronger suspension system. It's available as a regular, extended or crew cab. The Duramax diesel engine was upgraded to 365 horsepower and 660 pound-feet of torque. The current model is even more robust and features 397 horsepower and 765 pound-feet of torque. The 6-liter gasoline V8...
Read more »
1999 - 2006 Chevrolet Silverado 3500HD

Major changes included:
Early models of the 3500HD were known as the 3500C or 3500K. These monikers merely differentiated whether the truck was rear-wheel drive (C) or four-wheel drive (K). In 2001, Chevy dropped the letters and the name was streamlined to 3500. This model featured either a Duramax V8 engine with 300 horsepower and 550 pound-feet of...
Read more »