Chevrolet Camaro
Overview
Change
How to Choose: Options, Packages & Styles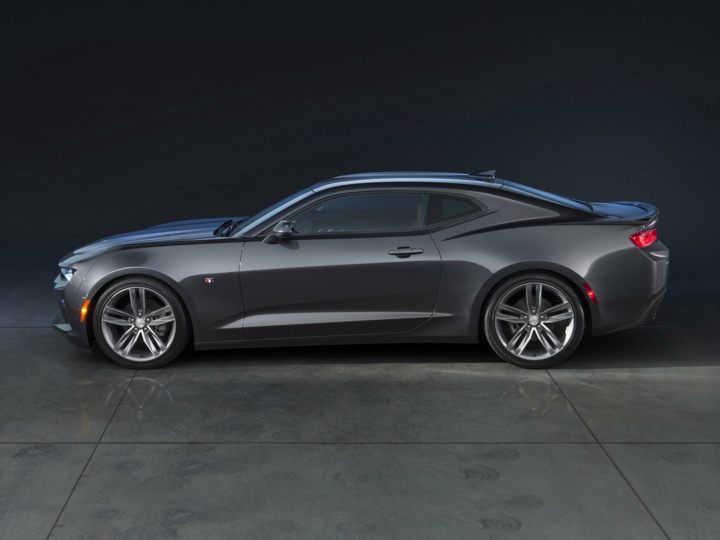 While it started off as a pony car, the Chevrolet Camaro is now pretty much an out-and-out sports car with excellent handling and a plethora of engine options. For 2018, it gets even more sporting,... Read more »
Chevrolet redesigned its iconic arch-rival to the Ford Mustang, the Camaro, a year ago. And for 2017, the Camaro's 50th birthday, Chevy is reviving the high-performance ZL1 – and dosing it with 650 horsepower –... Read more »
Compare the Chevrolet Camaro
More on the Chevrolet Camaro:
Chevrolet Camaro Generations
While it started off as a pony car, the Chevrolet Camaro is now pretty much an out-and-out sports car with excellent handling and a plethora of engine options. For 2018, it gets even more sporting, with a high-performance version of the already high-performance ZL1trim.
2010 - 2018 Chevrolet Camaro
Major changes included:
The Camaro is available in three trims: LS, LT and SS. The LS and LT are powered by a 304-hp direct-injected 3.6-liter V6 with a six-speed manual or an optional six-speed automatic transmission. The SS?s 6.2-liter V8 generates 426 horsepower with the standard six-speed manual, and 400 horsepower with the optional six-speed automatic with sequential...
Read more »
1993 - 2002 Chevrolet Camaro
Major changes included:
In 1993, Chevy ushered in the fourth-generation Camaro with a wild restyling of the body that gave the coupe a more aerodynamic and modern look. With this change came a new base 3.4-liter V6 engine with 160 horsepower and the introduction to the LT1 5.7-liter V8 with 275 horsepower. The following year, a convertible variant...
Read more »