How to Choose: Options, Packages & Styles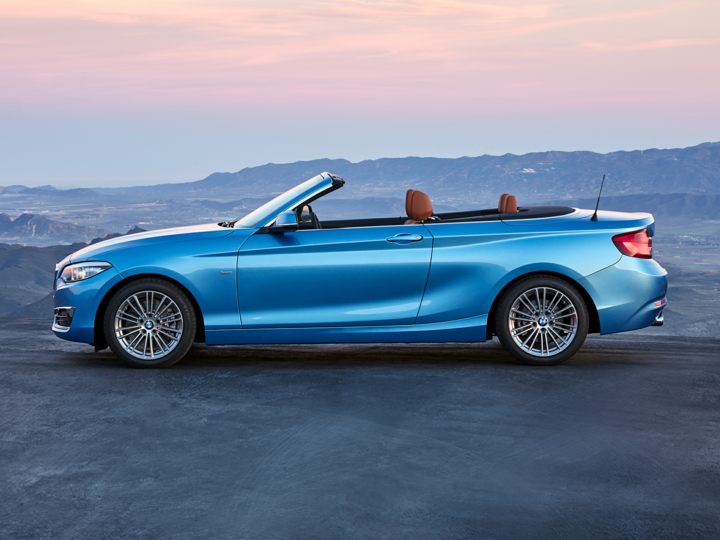 BMW's smallest model (apart from the i3 electric), the two-door 2 Series, has earned a noteworthy update for the 2017 model year. Nothing has changed on the 230i's body, but its powertrain has gained a... Read more »
Model names (actually numbers) for BMW's entry-level series have changed for 2017, to conform with newer, slightly more powerful turbocharged engines. What was the 228i is now the 230i. The new four-cylinder engine is meant... Read more »
BMW's smallest model (apart from the i3 electric), the two-door 2 Series, has earned a noteworthy update for the 2017 model year. Nothing has changed on the 230i's body, but its powertrain has gained a bit of power. At the same time, BMW has modified its model-naming scheme, transforming the former 228i into the new 230i coupe and convertible.
Major changes included:
On its introduction for 2017, the BMW 230 boasted a revised 2-liter turbocharged powerplant offering a modest 8 hp gain in power over its predecessor. An eight-speed automatic transmission is standard, while a six-speed manual is available. Well-equipped versions get optional driver assistance tech such as forward collision warning, city collision mitigation and more.
Read more »