Alfa Romeo Giulia
Overview
Change
How to Choose: Options, Packages & Styles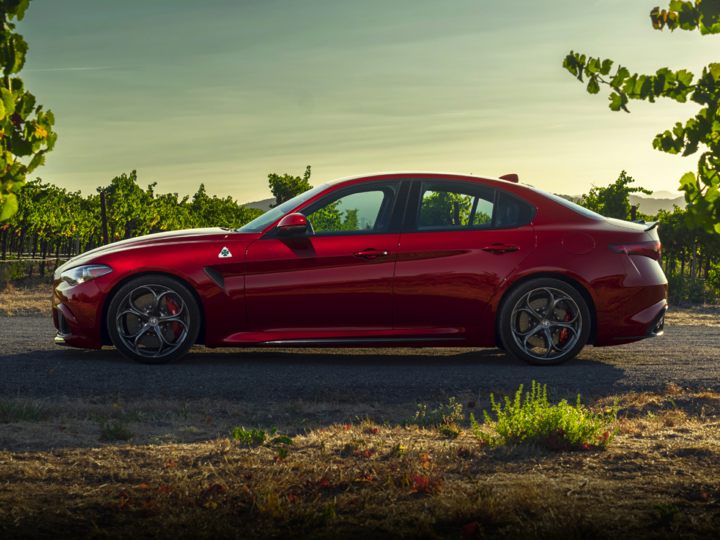 Absent from the US market since 1993, the Italian automaker Alfa Romeo, now part of Fiat Chrysler Automobiles, returned in the 2015 model year with a new, spirited 4C coupe. For 2017, the Giulia sedan... Read more »
More on the Alfa Romeo Giulia:
The Alfa Romeo Giulia is a four-door premium sport sedan that truly kicks off the Italian automaker's return to the U.S. since its departure back in 1993. Although it follows the uncompromisingly sporty Alfa Romeo 4C coupe by about a year, the Giulia is set to shake things up with a slew of powertrains and a new performance variant boasting impressive power.
2017 - 2017 Alfa Romeo Giulia

Major changes included:
The Giulia features an all-new design and a performance variant called the Quadrofoglio Verde (four-leaf clover) designed to compete with the best luxury sport sedans. The base car uses a 2.0-liter turbo engine rated at 280 hp while the Quadrofoglio gets a 2.9-liter twin-turbo V6 making 505 hp with 443 lb-ft of torque.