The Subaru Crosstrek will be completely redesigned for the 2018 model year. Based on the Impreza hatchback, the vehicle competes with a broad range of small crossover SUVs. The biggest updates for 2018 include an all-new design, a more powerful engine and the latest connectivity features.
Like the Impreza, the new Crosstrek will ride on a modular platform that is stronger and more rigid than the previous generation. Key exterior features include standard roof rails, distinctive wheels and 8.7-inches of ground clearance. Its interior is set to impress with a layout that features higher quality materials and connectivity with both Android Auto and Apple CarPlay.
Under the hood, the Crosstrek will get a revised version of the automaker's 2.0-liter 4-cylinder engine. Power will rise slightly from 148 hp to 152 hp. As before, the vehicle will come standard with all-wheel drive. Enthusiasts may appreciate the availability of a 6-spd manual transmission, an increasingly rare feature these days in SUVs. That said, we anticipate that the available CVT will continue to be most common.
For 2018, official EPA fuel economy estimates come in at 25 mpg with the manual and 29 mpg with the CVT. Although there will actually be a 1 mpg gain in city fuel economy with the CVT, it isn't enough to change the vehicle's combined rating.
At 25 mpg, the manual is actually rated 1 mpg less than the previous year. The reason appears to be a 1 mpg drop in that version's highway rating from 30 mpg to 29. Next to the regular 5-dr Impreza, the Crosstrek has a 2 mpg disadvantage with the CVT and 1 mpg with the manual.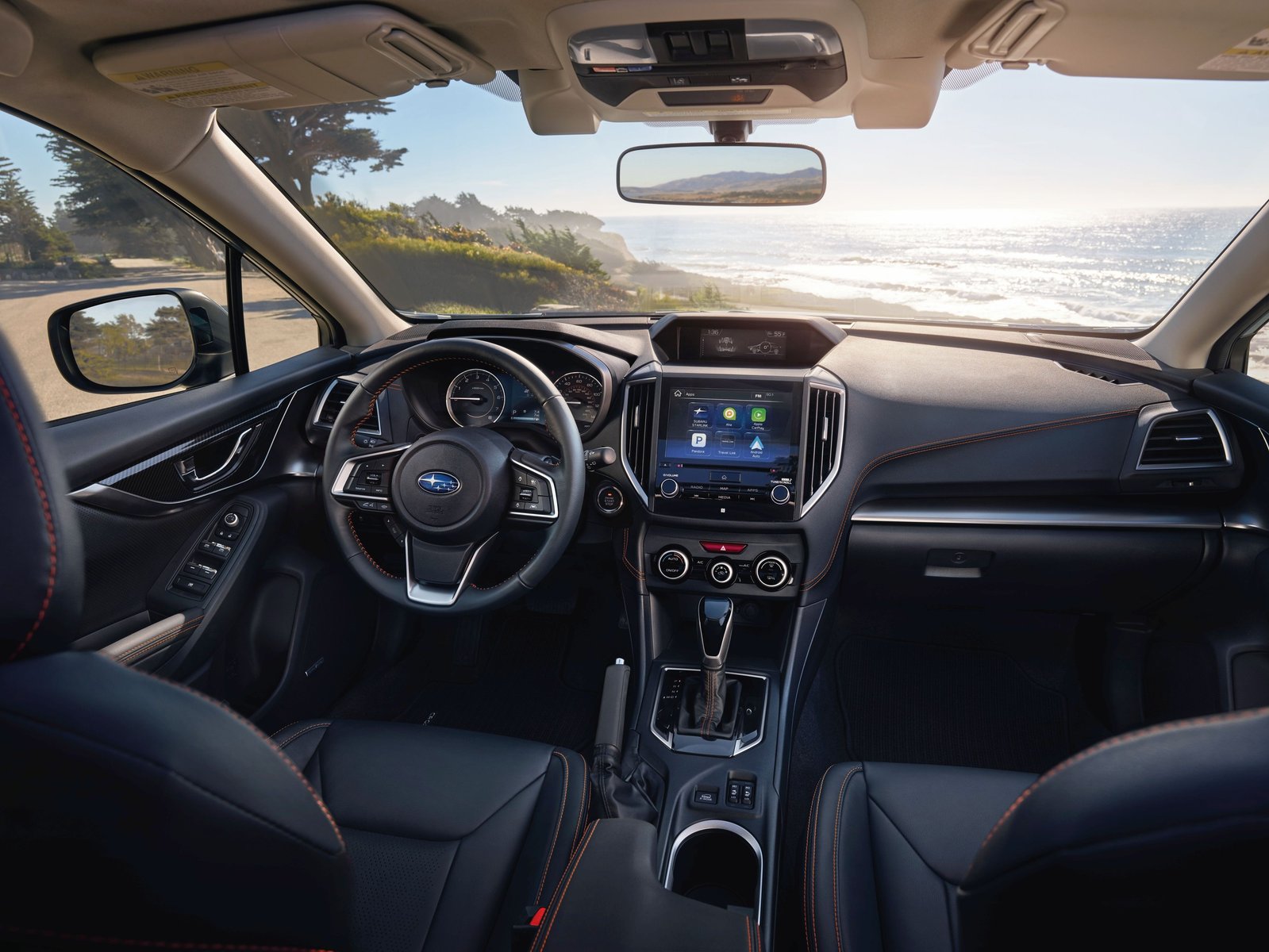 At this point, there are no signs that Subaru will be bringing back the Crosstrek Hybrid anytime soon. The slow-selling variant was discontinued after the 2016 model year while the automaker develops its hybrid technology. There is a possibility that the model may return, but nothing is certain.
In terms of safety, Subaru promises to offer the latest in driver assistance with its available EyeSight technology. Like its other models, the vehicle is poised to offer the full suite of features such as collision mitigation with automatic emergency braking, lane departure warning, adaptive cruise control and more. Official details will come at a later date.
Expect a full review closer to launch.