The Subaru Ascent will be a completely new SUV model for 2018. It will be based on the VIZIV-7 Concept that debuted last year at the Los Angeles Auto Show. Its most notable characteristic is a spacious three-row crossover design.
The Ascent fills a much-needed space in Subaru's lineup. Although the Forester and Outback remain popular, the automaker lacks a three-row crossover. Competitors like the Ford Explorer, Honda Pilot and Toyota Highlander have thrived, while entrants like the upcoming Volkswagen Atlas are set to impress once they go on sale.
The Ascent's underlying platform is a modified version of the automaker's new global platform that debuted in the 2017 Impreza. Automotive News reports that although the concept features a 7-passenger layout, an 8-passenger version will also be offered. The production model will be revealed later this year.
Under the hood, Subaru says the vehicle will be powered by an all-new turbocharged Boxer engine. Specs have not yet been released, but reports suggest the powerplant will involve a 2.4-liter 4-cylinder design. Power output has not yet been announced.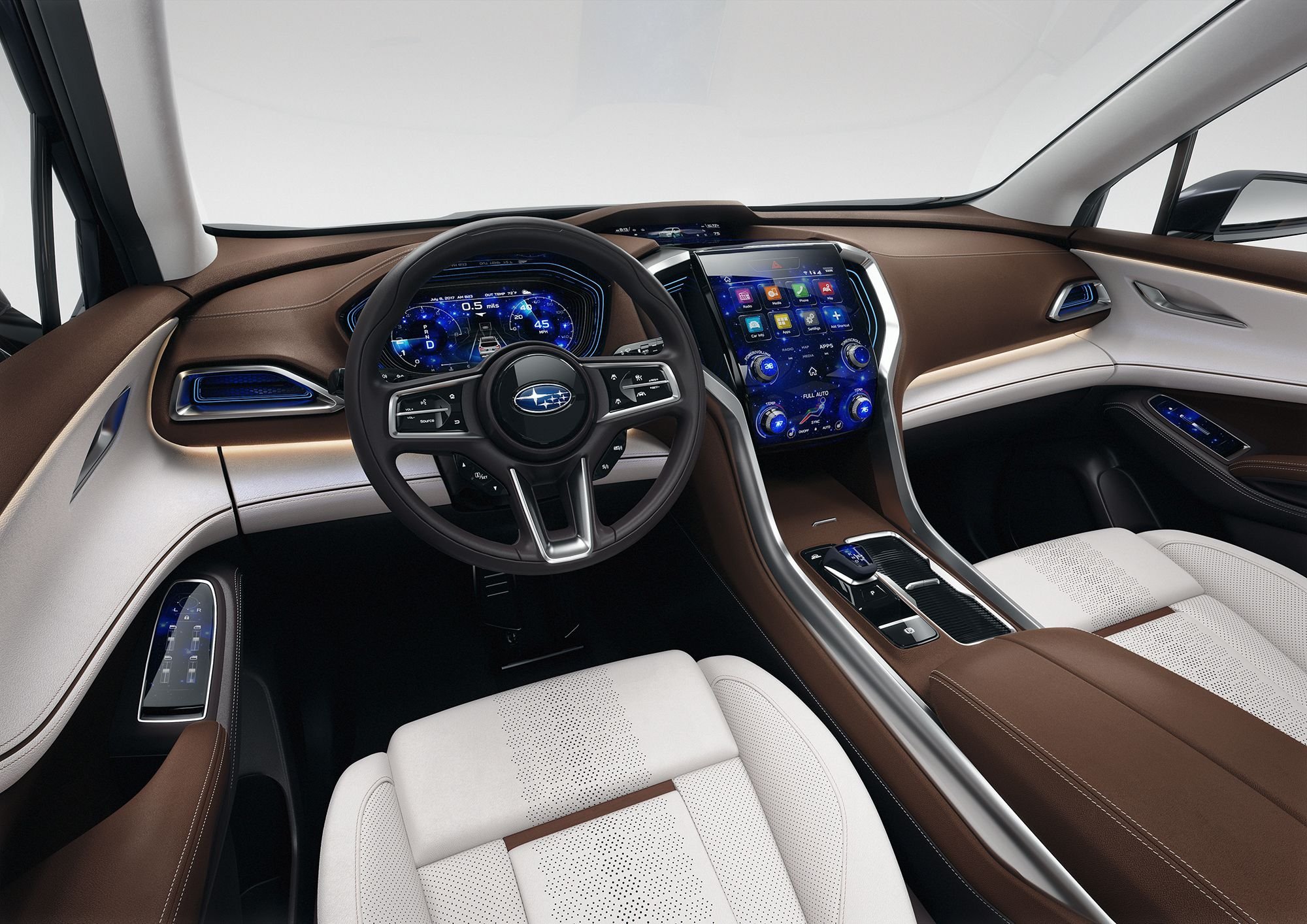 Details about tech and safety have not yet been released. That said, it's a good bet the vehicle will feature the automaker's Star Link infotainment system and connectivity with both Android Auto and Apple CarPlay like recent vehicles such as the 2018 Crosstrek. Expect to also see the full suite of driver assistance technology in the form of the brand's popular Eyesight package.
Expect updates closer to launch.